On or about July 31, you should receive an email sent to your Wharton email address from mbaprogram@wharton.upenn.edu with the subject line: There's an app for Wharton MBA Pre-Term 2019!  If you cannot find this email, please check your spam/junk folder.  (If you still can't find the email, just scroll down to Frequently Asked Questions for another method.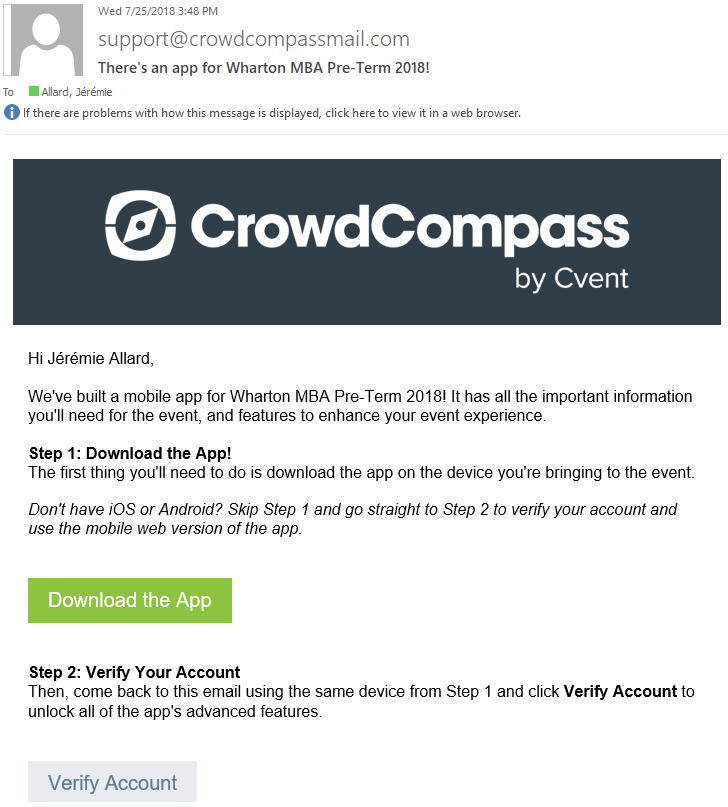 The first part of the email will ask you to download an app.  This app is called Wharton Events and can be found in the Apple Store (iPhone/iPad) or Google Play (Android).  It is a free app.  You may download the app, however, the sessions of Pre-Term will not populate until you are given access to the app shortly before Pre-Term.
After you install the app, return to the email from your device and tap the Verify Account button.  This will launch the app and log you in to the MBA Pre-Term Event App.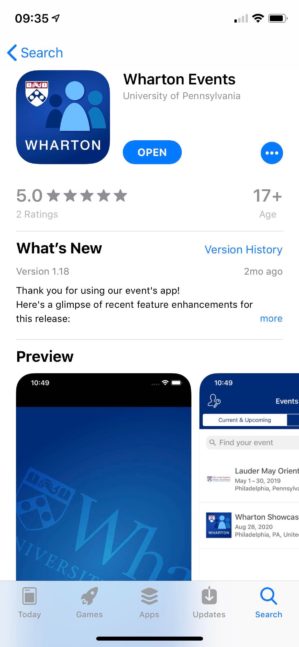 When the Wharton Events app opens, you may be prompted to allow notification.  Please allow notifications.  (If you miss this step, see below how to re-enable notifications.)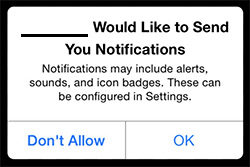 The main screen for the MBA Pre-Term app will show several icons, including a customized schedule for your assigned cohort, an archive of notifications, maps and links to other useful information.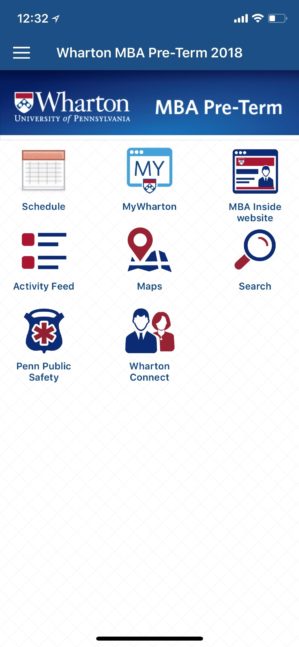 Frequently Asked Questions
I can't find my invitation email! What do I do?
Don't worry, there's another way to get an invitation email sent to you.  Visit crowd.cc/whpt2019 and click the "log in" link.  Fill in your name and Wharton email address. (This must be your Wharton e-mail address, not any personal e-mail address you may have.)  There is a link under the confirmation code form that says Resend Code.  Click this, and the system will immediately send you an email.  (Be sure to check your junk/spam folder if you don't receive it.)

Can I get to my schedule from a Web browser?
Yes.  Visit crowd.cc/whpt2019 and follow the instructions above to get your confirmation code emailed to you.
Can I subscribe to my schedule from my personal calendar?
Yes!  There are a couple steps to follow, but you will only need to do this once.  And if there are any changes to your schedule, those changes will automatically sync to your calendar.  First, tap the menu icon (a.k.a. the "hamburger") from the main event page: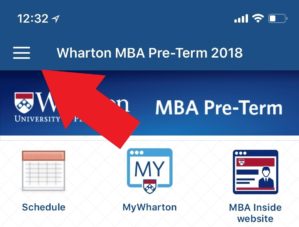 In the main menu, tap the My Schedule item under "My Items."  (Note: you want "My Schedule," not the "Schedule" item further down the list.)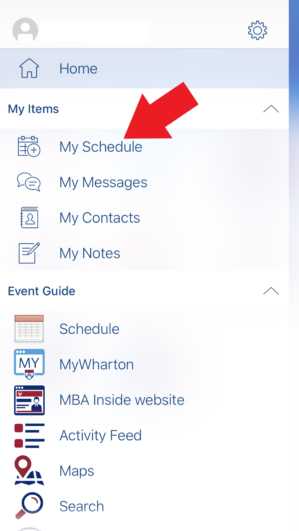 You will see another version of your personalized schedule.  Tap the download icon to the right of the "My Schedule" header.  You will be prompted to export your schedule.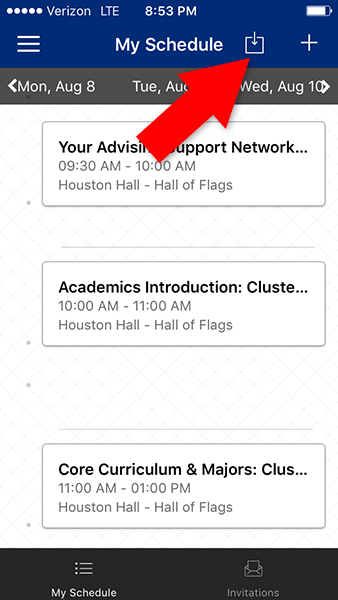 I'm not getting push notifications. How can I turn these on?
If you are not getting push notifications, be sure to check the notification settings for the app. The app's official name is simply "Wharton Events"  For the iPhone, go to Settings and select Notifications.  From there, look for the Wharton Events app and edit the settings accordingly: