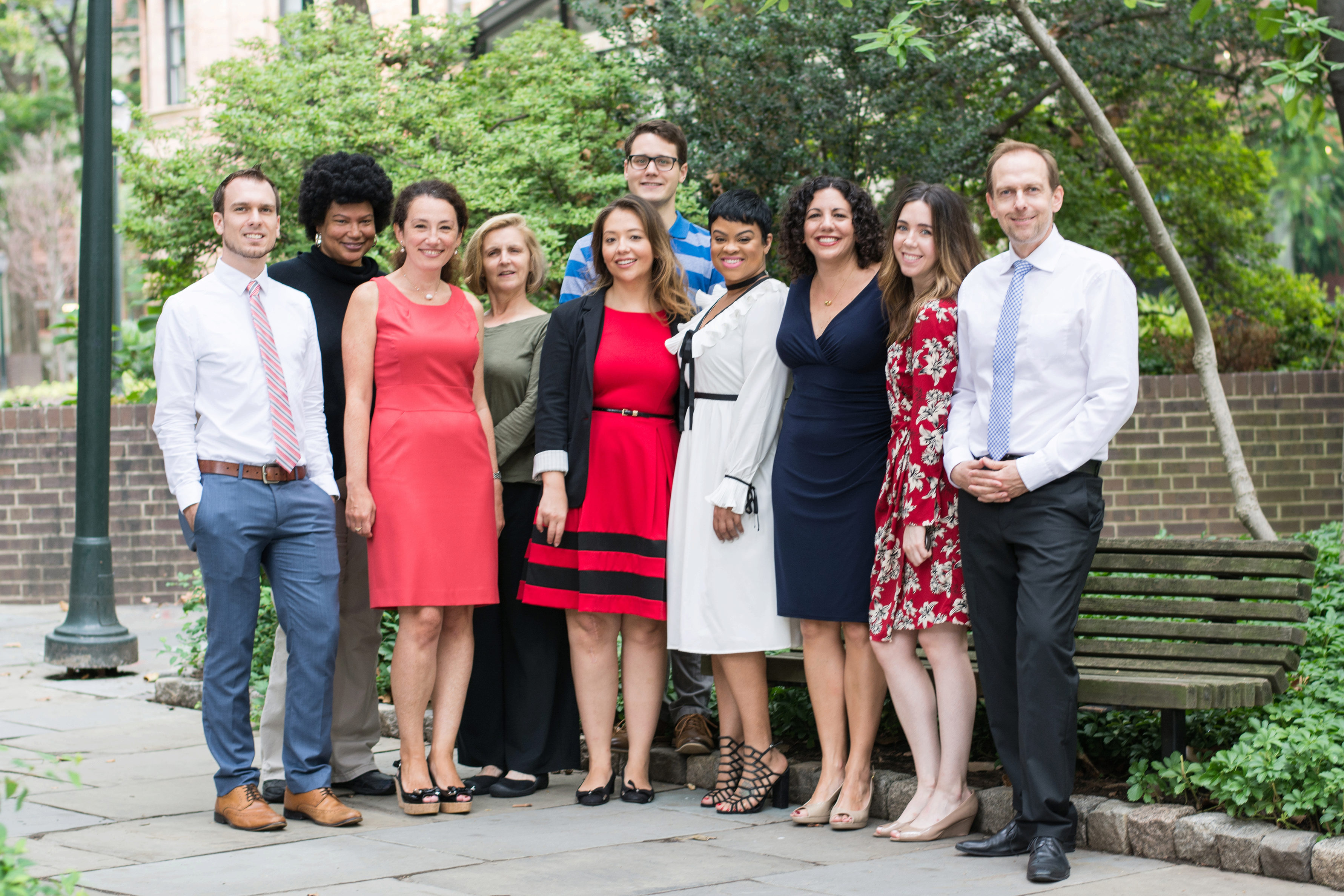 The staff of the MBA Program Office (MBAPO) is dedicated to providing you with the best possible educational environment. To this end, we strive to ensure that you have the assistance that is essential to the delivery of the MBA program through timely information flows, the establishment of a strong support network, and the encouragement of student involvement in Wharton life.
Our Role in Academic Affairs
We are committed to being the best service organization of our kind, providing the highest levels of courtesy, responsiveness, and professionalism. We will work toward fairness and consistency in the design and implementation of our policies, while still providing attention to students' individual needs. The academic policies and functions of our office are designed in concert with other offices, faculty, and students. Our responsibilities include:
Organizing Pre-Term
Managing course registration and Course Match

Course scheduling
Setting the academic calendar

Maintaining student records;

Monitoring of students' program requirements, majors, and waivers
Academic honors
Degree audits
Graduation

Managing tuition charges
Directing international programs
Publishing primary sources of information

MBA Resource Guide
Get Started
Waiver Information and Exam Guides
MBA Program Office website
Our Advising Role
One of our most important roles is as advisors. We advise on academic issues (e.g., course selection), more personal issues (e.g., stress about academic or other problems), and the mundane (e.g., how to find your exam schedule). Think of our office as your life help center – even if we don't know the answers, we know where you can find them. Our advising role includes:
Academic and program reviews
Dual degree advising
Tutor referrals
Course selection
Information about other Penn resources
---
Our mission is to work in partnership with students, faculty, and staff to deliver an exceptional educational experience for our students in every aspect of academic affairs between admissions and graduation.