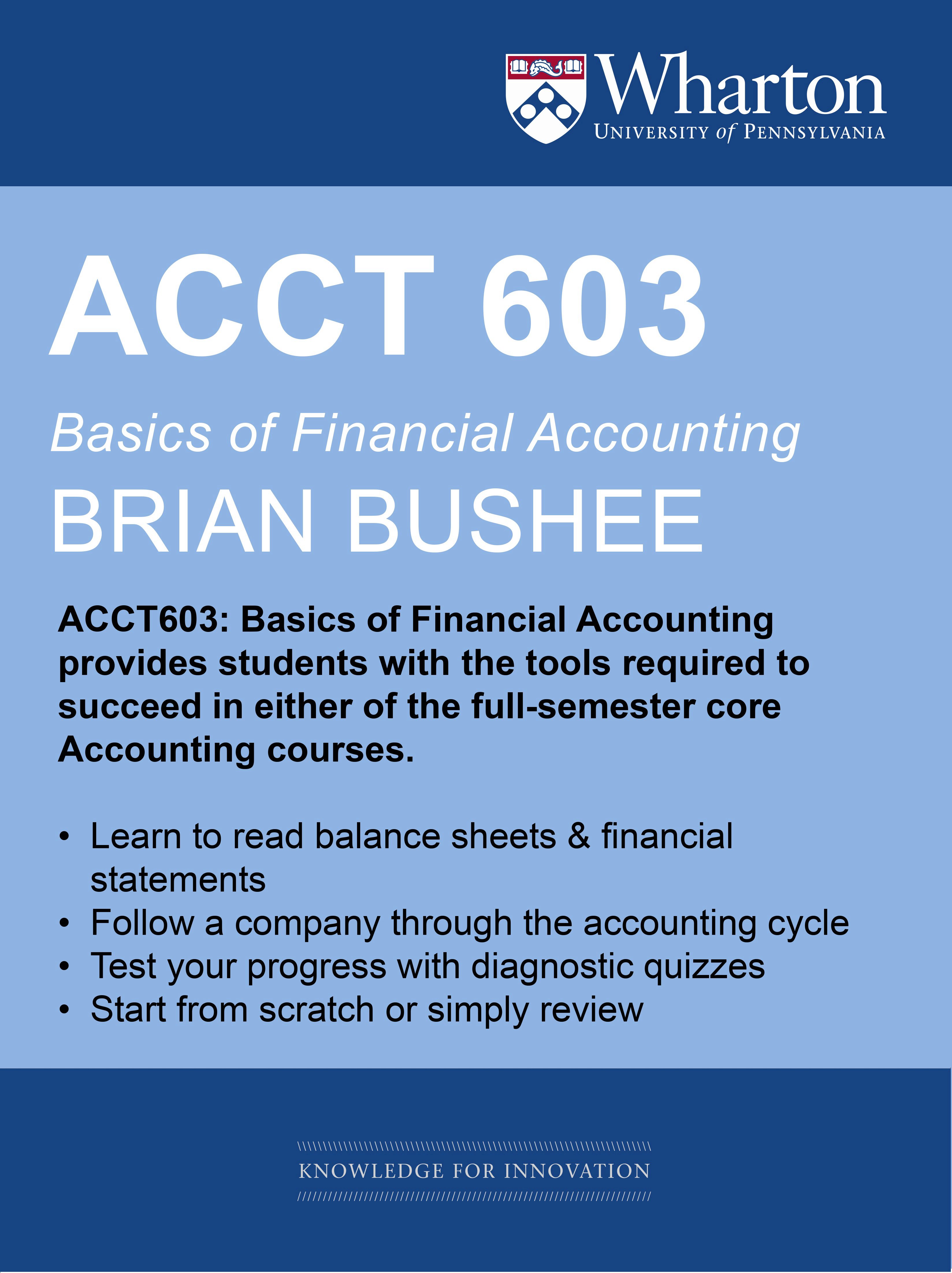 This online course will prepare you for the required core classes in Accounting, either ACCT 611 or ACCT 613. Any student who wishes to enroll in either of these courses must first complete ACCT603. We anticipate the course should take about five hours in total to complete.
We strongly recommend that you complete this requirement before the start of Pre-Term, because after August 1 your life is going to get a LOT busier.
If you place into ACCT 612: Accelerated Financial Accounting or waive the Accounting requirement by exam you may substitute either ACCT 604 or ACCT 608 for this course. If you waive Accounting by credential, there is no prep requirement.
For more information, refer to pages 13 & 22 of  Let's Get Started.